team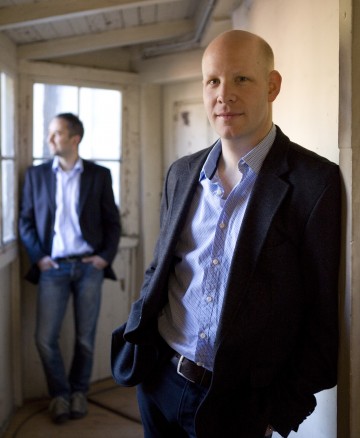 Ralf Bohle MLL
+49 160 9029 5517 | rb@indi-light.com
.
00-03  Apprenticeship Mason
03-04  Technical Diploma
04-07  Bachelor of Architecture HAWK
07-09  Master Lighting Academy Bartenbach
08-08  Freelancer at Umfeld Gmbh (Arch.)
09-15  Lighting Designer at Bartenbach GmbH
15        Foundation of INDI*LIGHT GbR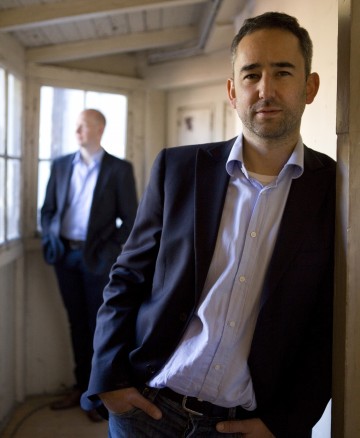 Florian Ladurner MLL
+39 335 593 4923 | fl@indi-light.com
90-94  Apprenticeship Jeweler
95-01  Jeweler
02-06  Lighting in Theater
03-03  University-Entrance Diploma
06-08  Master at Lighting Academy Bartenbach
08-15  Lighting Designer at Bartenbach GmbH
15        Foundation INDI*LIGHT GbR
Skills
Everybody thinks he knows about light. I have spent my whole life trying to find out what light really is, and I still do not know.
Lighting design is an important ingredient of any construction or rebuilding project. Because lighting has a direct impact on people in residential areas, work spaces, in public facilities or in any urban space. Dealing with light and shadow deliberately one can provide visual structure to spaces and create numerous lighting moods. Our lighting scenarios can enhance well-being, increase performance, and assure safety, direct attention, function as guidance system and much more.
That is why we start any lighting design process by defining, together with our clients, what is the purpose and function of each room, what should the user perceive and how should he or she feel in that particular environment. Based on this knowledge we develop a concept meeting precisely these requirements and thus putting the space into its best light. This does not always mean: "more is better". High lighting levels can, for instance, enhance attention, concentration and performance whereas a sense of well-being and relaxation can also be supported by soft light.
As much as construction projects differ, as much vary suitable lighting concepts. This depends on what should be illuminated and what not, what kind of shadow effects enhance visual perception or impair it. In order to create a harmonious balance, we deal with three different disciplines of lighting: day-lighting design, artificial lighting design and determining the characteristics of the main surfaces in the space.
A single ray of sunlight is enough to illuminate a room.
Daylight respectively sunlight plays a major role in lighting design. Meaningful utilisation enhances well-being, has a positive effect on our health and reduces the energy consumption of the building.  If natural light is not controlled adequately it may also cause some negative impact, which, of course, must be avoided. Such negative effects could be excessive glare, thermal gain, and poor distribution of light across the room and much more.
By selecting suitable glass types for the windows, the re-direction of natural light by means of special reflectors (light harvesting) or the positioning of suitable daylight openings we are able to control how much light (and heat) enters the interior and how we can distribute it to the best possible effect. The same is true for courtyards where the selection of materials with suitable surface characteristics is crucial for a successful design. Thus one can utilise natural light on all levels of a building even under less than ideal geometric preconditions.
However, daylight harvesting alone is not enough to illuminate interior spaces around the clock. Of course, daylight is not available around the clock and therefore day-lighting design and artificial lighting design must go hand in hand.
Light conveys anything visible to the eye; the eye conveys it to man.
Artificial lighting is utilised in objects and buildings in the form of (electric) lighting systems and emergency lighting, as well as, when developing master plans for municipalities, describing the illumination of facades, public open spaces and streets. Generally, it can be said that the sooner a lighting designer is involved in the design process of a building project, the lower will be the cost of the lighting installation at the time of construction. If the lighting designer is consulted too late, then it may not be possible to realise certain solution approaches due to building constraints.
Perception psychological know-how, aesthetic and functional requirements by the client, energy efficiency and cost of technical components as well as the current lighting standards and regulations are some of the fundamental criteria that we consider during the process of artificial lighting design.
And, because we know that it is difficult to imagine the effect of lighting and the ambience to be created simply based on some technical drawings, we visualise such lighting scenarios with the aid of sketches and 3D computer programs. Thus we are in a position to illustrate spaces and lighting systems from various perspectives.
Architecture is the learned game, correct and magnificent, of forms assembled in the light.
Furniture, colour finishes, material properties and surface characteristics influence the light action and thus our perception of spaces and buildings. Therefore, consulting services regarding the choice of ceiling, wall and floor materials and their colours must be part of any professional lighting design.
Even the luminaire itself can influence the ambience. As an artistic element, as part of the furniture, as a design object. Sometimes the "hardware" is absolutely unobtrusive: then only light takes effect.
It is an important principle of our work that we are independent of any vested interest by manufacturers when we propose certain lighting systems or interior furnishings. As independent lighting designers we solely focus on your requirements.
There are two ways of spreading light: to be the candle or the mirror that receives it.
Master of Light and Lighting, MLL in short, is the graduation of the university course of lectures in lighting design. Contrary to the general occupational title "Lighting Designer" that does not require any formal education and thus can be conducted by anybody, at least in theory, the title MLL guarantees comprehensive expertise in lighting and all related subjects. This course of lectures imparts knowledge in the fields of architecture, lighting engineering, perception psychology and the areas of theatre/movie/media and thus offers a comprehensive interdisciplinary education in lighting.
As a Master of Light and Lighting we fashion our environment with the aid of light. No matter if it involves residential or commercial spaces, cultural or sports facilities, interior or exterior: our professional lighting concepts upgrade any environment. And not only in the sense of a better appearance. Our objective is much greater than simply creating a pleasant appeal. Light has measurable effects on man ranging from mobilizing people to influencing their circadian rhythm, all aspects that we target and consider in our lighting designs.
Our scope of services ranges from developing lighting concepts, lighting engineering computations and simulations right through to the visualisation of different lighting scenarios. Of course, we take into account any relevant regulations and standards, select the technical components and thus assure besides energy efficiency, longevity and an optimal cost-benefit ratio, the desired appearance.
contact

–
MEET
Zur Weißen Frau 21a | 59929 Brilon